Infrastructure Management Services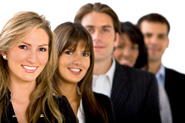 Operation Efficiency is important but it cannot come at the expense of resiliency. The ultimate measure of success is the availability of the services that meet stringent SLA's. Operation efficiency is achieved by improving availability, managing capacity constraints, lowering operating costs, improving capital resource efficiency and the last but not the least – by managing their carbon footprint.At Euclid Elementz, all aspects of Operational Efficiency is extracted to its maximum value for the investments made.
Euclid Elementz has seen increase in demand from customers in providing these services:
Consolidate IT infrastructure via server and datacenter consolidation
Purchase or Upgrade disaster recovery and business continuity capabilities.
Improve and upgrade Security Environment
Develop a comprehensive cloud strategy for IT infrastructure.
Build an Internal Private Cloud
Due to change in emerging solution space, the functionality of services solutions is rapidly changing as offerings mature and user requirements drive vendors to fine-tune offerings. Euclid Elementz has been successful in grouping these requirements and offering following services:
Migration Services
Messaging and Collaboration
Server Virtualization and Consolidation
Service Desk
Desktop Management
Mainframe Management
Network and Connectivity
Security
Remote Infrastructure Management
Datacenter Consolidation and Infrastructure Management
Virtualization
Let Euclid's subject-matter expertise and deep understanding help you identify technologies and process changes which will help you transform your company's infrastructure and create a more productive, resilient, and effective IT Services.
Going LEAN… Keeping an EYE on emerging Functions that will drive differentiation tomorrow – Euclid has been big on bringing in Lean Technology to its Infrastructure solutions for extracting maximum value for IT investments and still not compromising on resiliency.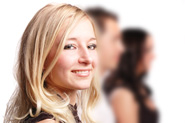 On the planning side, Euclid Elementz provides consulting services around infrastructure readiness and consolidation opportunities, ITIL readiness and maturity, technology consumption management, enterprise systems management, and infrastructure security. On the building side, Euclid provides services pertaining to application packaging, platform migration/upgrade services, desktop life-cycle management, datacenter build/migration, server consolidation, and enterprise systems management, design and deployment. On the management side, Euclid offers services covering global technical help desk, datacenter services, server/storage/DB management, end user computing, networking management, application management and managed security.
Euclid see virtualization and consolidation as crucial differentiating factors and continues to enhance its current investments in this space through partnerships and training. Its has well-defined processes and methodologies for consolidation and virtualization, which have been successfully leveraged with various clients. Euclid Elementz has partnerships with major software and hardware vendors – MICROSOFT, CISCO, VMWARE, ARISTA …