Application Management
Euclid Elementz helps organizations design, develop, test, and deploy services to realize a service-oriented architecture.
We design, develop and implement high-quality, flexible tailored applications to meet business needs. Mastered skills of extracting best of existing IT applications have given us an extraordinary edge in providing application maintenance & management services. Our structured tools and management solutions help in reducing downtime and obtain strategic level of excellence.
Delivering solutions balancing cost, complexity and scalability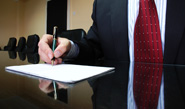 Our custom application services include design, development and implementation. Systems integration and consolidation is one of the key areas that we concentrate on when developing advance solutions to solve intricate challenges. Re-engineering, performance tuning and porting solutions have improved operational efficiency and achieved higher enterprise integration.
Successful transformation through partnerships and mitigating key obstacles
Developing flexible architectures and business applications help us to cope with rapidly evolving business requirements. Developing tools and best practices following agile methodology is a key differentiator when addressing deployment needs to our partners – Microsoft, Oracle & SAP. Methodologies mixed with thoughtful planning and road map  has mitigated key obstacles to effect a successful transformation.