LEAN-TECH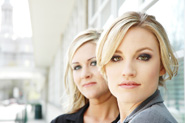 We strive to eliminate technology frustration and keep solutions simple. Our strategies developed from logical axiomatic approach and rigrous proofs remain the cornerstone in providing expertise in consulting, technology and outsourcing. Approach to this simplicity comes from Lean Engineering or Lean Technology – Eliminating the needs which are not needed.
" We like simple – simple is good and easy"
The Axiomatic method brought to the extreme, results in logicism. From this logicism we provide our clients highly differentiated end to end business services that combine consulting, technology and business process.
At Euclid all our solutions are blended with LEAN, which has helped us identify and eliminate waste.
Below are the complete steps of full life cycle derived from Lean Manufacturing.
Identify the value of the product
Identify the value stream from each product providing that value and eliminate waste
Make the product flow continuous through the remaining value-added steps
Integrate all steps to start a continuous flow
Repeat in rhythm so as to minimize steps an time consumption
We apply Lean Methodology to develop simple solutions for these services: